I have already highlighted intriguing
early year releases and Summer Blockbusters
, as well as the most anticipated
Comedy, Family and Horror films
arriving in 2018, but now it's time to focus on the Fall Releases and potential Oscar players that are expected to close out the cinematic year. Along with some helpful researching assistance from guest contributor Greg Rouleau, I'm excited to break down the films that could be dominating the Oscars in 2019.
Fall Releases and Oscar Hopefuls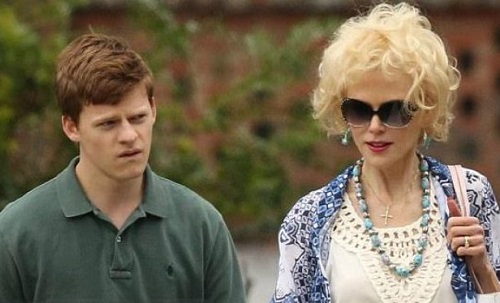 Boy Erased - September 28th, 2018

Make no mistake about it, I was completely blown away by Joel Edgerton's directorial debut The Gift. The story kept me guessing, the acting was superb and Edgerton's vision came through exceptionally well in the final edit. Therefore, I'm eager to catch his follow-up feature Boy Erased this fall. Lucas Hedges stars as the son a Baptist preacher (Russell Crowe) who is forced into a gay conversion program. Edgerton and Nicole Kidman co-star is this story that screams Oscar bait despite its rather early release date.

A Star Is Born - October 5th, 2018
Bradley Cooper tries his hand at the actor/director game as well with the musical remake
A Star Is Born
. The film features Cooper as an aging, alcoholic actor whose career is spiraling downward, yet he still manages to help a budding actress and singer (Lady Gaga) discover the road to fame. As someone suffering from alcoholism himself, this story must truly hit home for Cooper and it will be interesting to see his passion pour out onto the screen for this one.
First Man - October 12th, 2018
La La Land
and
Whiplash
helmer Damien Chazelle is 2 for 2 with Best Picture Nominees in his young career, and another collaboration with Ryan Gosling just might give him the trifecta. Gosling portrays Neil Armstrong as
First Man
chronicles the life leading up to the famed astronaut's achievement to becoming the first person to walk on the moon in 1969. Despite it's early-ish release date and with the heavy hitters that are on board for this project, we could be given a potential Oscar winner before Halloween.
Mary Queen of Scots - November 2nd, 2018
It seems like Saoirse Ronan is becoming a fixture during the awards season for every performance she gives. While she's still got a fighting chance for her role in
Lady Bird
, perhaps her first statue could come with next year's
Mary Queen of Scots
. Josie Rourke's period piece examines Mary Stuart's (Ronan) calculated attempt to overthrow Queen Elizabeth I (Margot Robbie), which results in years of imprisonment as she faces execution. What wouldn't the Academy adore about this story?
Widows - November 16th, 2018
Steve McQueen muscled his way to a Best Picture win for
12 Years a Slave
and finally returns in 2018 with
Widows
. His latest work is set in contemporary Chicago where four women are connected by the debt of their dead husband's illegal activities, and they conspire to create a new future that's more to their liking. With a screenplay penned by
Gone Girl
scribe Gillian Flynn, and a cast that boasts stars such as Viola Davis, Liam Neeson, Robert Duvall and Colin Farrell, there are plenty of reasons to get excited for this one.
Mary Poppins Returns - December 25th, 2018
Emily Blunt stars as the signature character of Mary Poppins in Rob Marshall's ambitious sequel. Set during the depression-era in London where Jane and Michael are now adults, Mary Poppins returns and helps the family rediscover the joy in their lives. With a brilliant collection of performers that include Meryl Streep, Colin Firth, Ben Whishaw, Emily Mortimer, Dick Van Dyke, Lin-Manuel Miranda and countless others, Mary Poppins Returns possesses the makings of a bona fide awards contender.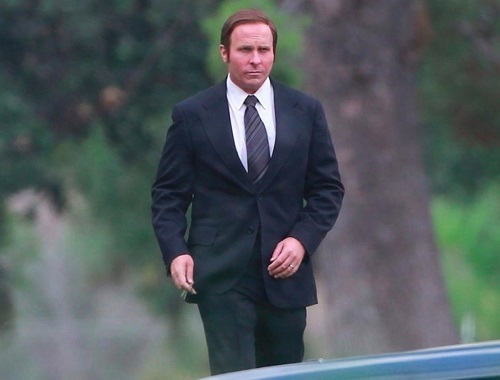 Backseat - TBA
Comedy director turned Oscar cornerstone? This could be the new calling card for Adam McKay who backs up his Best Picture Nominee
The Big Shor
t with the upcoming drama
Backseat
. Chameleon actor Christian Bale re-teams with the director and packs on the pounds for his portrayal of Dick Cheyney who went on to become one of the most powerful Vice Presidents in U.S. history. Sam Rockwell co-stars as President George W. Bush, as well as A-listers Amy Adams and Steve Carell.
The Irishman - TBA
Legendary filmmaker Martin Scorcese unites with a once unthinkable cast of Robert De Niro, Al Pacino and Joe Pesci in the upcoming Netflix release,
The Irishman
. The film follows a mob hitman who recalls his slaying of union boss Jimmy Hoffa (Pacino), which stands as one of the most mysterious disappearances in U.S. history. Scorsese returns to his natural element and it should have everyone on the edge of their seats waiting to witness his usual greatness.
If Beale Street Could Talk - TBA
Barry Jenkins may have been the last person to know it, but his beloved indie drama
Moonlight
captured the Best Picture prize at last year's Oscars in a blunder that will be remembered forever. In 2018 Jenkins returns with
If Beale Street Could Talk
, a heavy-hitting adaptation that will garner some awards season buzz for sure. The film centers around a pregnant woman from Harlem who's trying desperately to prove her fiance's innocence of a crime. Starring Dave Franco, Diego Luna, Pedro Pascal and a collection of unfamiliar faces, this is one film that should certainly be on your awards season radar.
Honorable Mention:
Forrest Gump
helmer Robert Zemeckis tackles a bit of a period piece drama with
The Women of Marwen
(November 21st) starring Steve Carell and Diane Kruger, Rami Malek portrays Queen front-man Freddie Mercury in
Bohemian Rhapsody
(December 25th),
Beautiful Boy
(TBA) features the freshly nominated Timothee Chalamet (
Call Me by Your Name
) as a meth addict and Steve Carell plays his father, Jason Reitman (
Up in the Air
) tries to return to his previous Oscar heights with
The Front Runner
(TBA) which stars Hugh Jackman as the former presidential candidate Gary Hart whose campaign fell to pieces following rumors of infidelity, Alfonso Cuaron follows up his previous winner of 7 Oscars (
Gravity
) with
Roma
(TBA) a long-desired passion project for the director which chronicles a working class Mexican family in the early 1970s. Finally, a trio of notable late-year releases that may not find their way into the awards season circus include Ruben Fleischer's comic book tale
Venom
(October 5th) starring Tom Hardy and Michelle Williams, the anticipated sequel
Fantastic Beasts: The Crimes of Grindelwald
(November 16th) which boasts a whole lot more Johnny Depp, and finally the boxing sequel
Creed II
(November 21st) with Michael B. Jordan and Sylvester Stallone reprising their roles.