With the new sci-fi effort
Annihilation
arriving in theaters, I've decided to examine the career work of lead star and Academy Award Winner, Natalie Portman. I must preface that I haven't seen one of the films for which Portman earned a Golden Globe Nomination (
Anywhere But Here
), yet I am otherwise well versed in her acting career. So here's a look at Natalie Portman's finest roles:
Honorable Mention:
Beautiful Girls
,
Brothers
and
Hesher
#5. Garden State (2004)
Natalie Portman's first film on this list features her as an endearing pathological liar who falls for a failing actor (Zach Braff) with a troubled past. After a strong start to her acting career as a youngster, Portman landed a career-changing role in George Lucas' prequel trilogy to the
Star Wars
saga.
Garden State
marked a pivotal step in her climb towards Oscar immortality and, although the performance wasn't quite awards season caliber, the role showed a newfound maturity that would only continue to blossom in the near future.
#4. Closer (2004)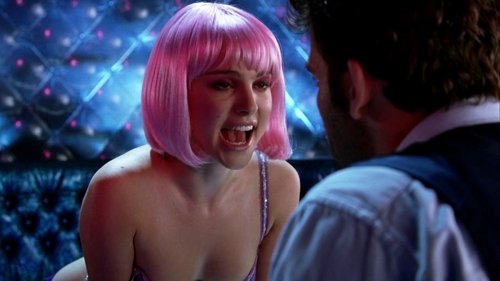 Later in 2004 Portman was featured in Mike Nichols' drama
Closer
, which ultimately earned her a first Oscar Nomination and a Golden Globe statue for Best Supporting Actress. She demonstrated a wide emotional range as an American stripper who travels to London and falls for a British writer (Jude Law), and they both become embroiled in a string of adulterous affairs. Her character of Alice was heartbreaking and earnest, a clear milestone that would ultimately pave the way for immense future success,
#3. V for Vendetta (2006)
In a unique role, one that doesn't quite match the dramatic intensity of her role in
Closer
, I can't help but adore the bold and risky decision to star in the futuristic tale of an unlikely woman's bravery to tear down a tyrannical fascist government. Portman completely crushes the role and helps transform
V for Vendetta
into a true classic. Her dedication to capturing director James McTeigue's vision extends far beyond a willingness to shave her head, Portman immerses herself in the exceptionally written character of Evey and delivers a truly memorable performance.
#2. Jackie (2016)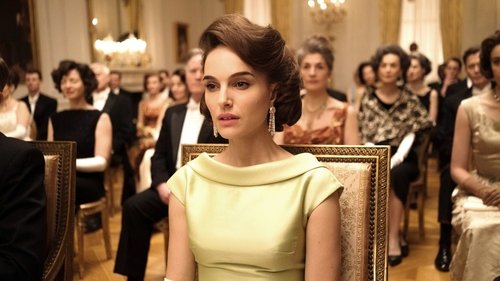 Somber, sluggish and terribly heart-breaking, Pablo Larrain's bleak examination of First Lady Jacqueline Kennedy before, during, and after witnessing the assassination of her husband isn't exactly an enjoyable watch. Yet, what makes it completely enthralling and surprisingly worthwhile is Natalie Portman's unbelievable, mirror-like portrayal of Jackie Kennedy. We're transported into a trouble-free world of wealth and elegance that's completely shaken and torn to shreds as she grieves the loss of JFK in her own, unique way.
#1. Black Swan (2010)
Without question, Natalie Portman's most notable work comes from Darren Aronofsky's surreal, mind-bending psychological thriller,
Black Swan
. Starring as Nina Sayers, a timid and committed ballerina who's been handed the lead part in the upcoming production of "Swan Lake", Portman takes her talents to new heights when her role is threatened by a new carefree and spirited dancer (Mila Kunis). Tackling themes of obsession, isolation and the effect of stress on the human psyche, Portman earned an Oscar Win for her darkly poetic character transformation and deservedly so. Here's to many more years and many more iconic roles from this talented performer.