While we're all hoping for a little return to normalcy in 2021, thankfully the Golden Globes are paving the way by bringing back the hilarious duo of Tina Fey and Amy Poehler to host the 78th annual ceremony for a fourth time. These hysterical ladies will help us all commemorate this outlier of a cinematic year by providing an evening filled with laughter and unexpected winners. The Golden Globes is always great at bucking the norm with some unpredictable picks (cough cough Aaron Taylor-Johnson) and, if 2020 has shown us anything, we should expect craziness now more than ever. Guest contributor, Greg Rouleau, and I return to offer our best guesses at how this wild evening will unfold. Here are our final predictions for 2021's Golden Globe Awards:
For a full list of nominees click here
Smaller Categories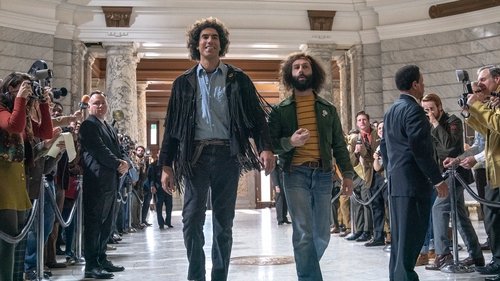 Aaron Sorkin has a strong track record with the Globes and, if he comes away victorious, as both Greg and I suspect will happen, Sorkin's third win for screenwriting will put him in exclusive company alongside Quentin Tarantino and Robert Bolt who have also achieved the feat. As a serious contender for Best Picture Drama, The Chicago 7 feels like a safe bet in this race.
Predictions: Amanda Seyfried - Mank
[Dave] and
Glenn Close -
Hillbilly Elegy
[Greg]
While most of the chatter going around is discussing the Glenn Close vs Olivia Colman awards season rematch, it seems a little premature to discount Amanda Seyfried's career best work in
Mank
. She's certainly an underdog but there's always at least one surprise at the Globes, and I'm thikning it might come here. On the other side, Greg is going with Glenn Close who is without question the bright spot of
Hillbilly Elegy
.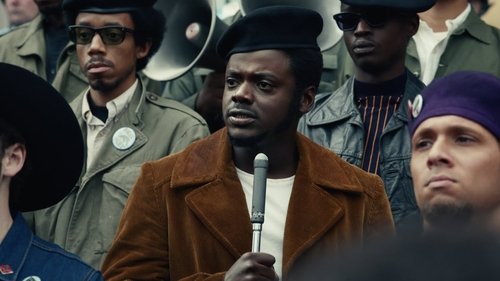 Predictions: Daniel Kaluuya - Judas and the Black Messiah
[Dave] and
Sacha Baron Cohen -
The Trial of the Chicago 7
[Greg]
Recency bias and a timely film places all the attention on Daniel Kaluuya for his portrayal of former Black Panther Party leader, Fred Hampton, who was executed by his own government. But if I'm being honest, Sacha Baron Cohen's work in
The Chicago 7
is far more memorable. Here's to hoping that Greg is right with this selection.
Best Actress - Comedy/Musical
Predictions: Maria Bakalova - Borat Subsequent Moviefilm
[Dave and Greg]
I'm thinking it will be a BIG night for
Borat 2
, and it will all begin when Maria Bakalova has her name called for Best Actress Comedy/Musical. By now we're all well aware of Sacha Baron Cohen's commitment to his title character, but Bakalova goes toe-to-toe with the master in this well-received sequel.
Best Actor - Comedy/Musical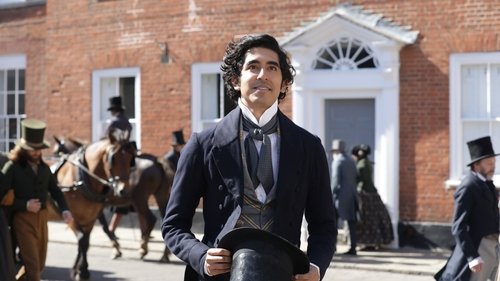 Predictions: Sacha Baron Cohen - Borat Subsequent Moviefilm
[Dave] and
Dev Patel
-
The Personal History of David Copperfield
[Greg]
While my heart is completely on board with Greg's prediction, as Dev Patel was simply wonderful in
The Personal History of David Copperfield
, my brain says that the Hollywood Foreign Press would LOVE to give Sacha Baron Cohen the platform for a political speech. Greg sees it happening in the Best Supporting Actor race, while a less competitive field here makes me lean in this direction.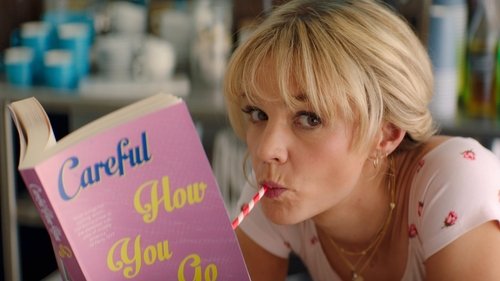 Predictions: Carey Mulligan - Promising Young Woman
[Dave and Greg]
While Frances McDormand could be in line for the win, thanks to a huge wave of support for
Nomadland
(as she is great, for sure), there's something about Carey Mulligan's unforgettable work in
Promising Young Woman
that makes her a more viable pick at the Globes than the Oscars in April, and both Greg and I agree.
Predictions: Chadwick Boseman - Ma Rainey's Black Bottom
[Dave] and
Anthony Hopkins - The Father
[Greg]
Sometimes the chatter of posthumous honors feels like it should come with an astericks, mostly as a way of rewarding an inferior performance for a lifetime of achievements. Yet, Chadwick Boseman delivers a true powerhouse turn in
Ma Rainey
and he would be just as deserving if he hadn't sadly passed. I can't see the Globes or Oscars going in a different direction. But if either or them does, it seems universally agreed upon that Anthony Hopkins would be the spoiler.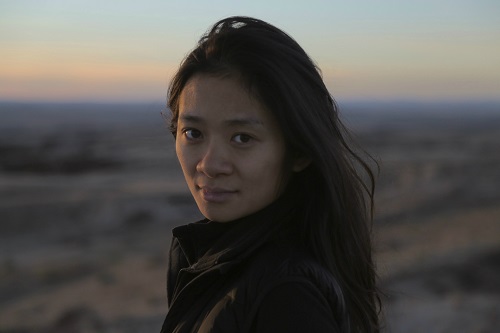 Predictions: Chloé Zhao - Nomadland
[Dave and Greg]
With more differences in opinion than usual, Greg and I line up here in the Best Director race.
Nomadland
is shaping up to be an unstoppable Oscar frontrunner and that usually means the film's director follows suit. Chloé Zhao has some worthy competition but all signs point to her taking home the statue and setting up both her and her film for a BIG night at the Academy Awards.
Best Picture - Comedy/Musical
Predictions: Borat Subsequent Moviefilm
[Dave] and
Hamilton
[Greg]
In its quest for one of the cermony's biggest honors, there's something about
Hamilton
being filmed on a stage that rubs me the wrong way. It doesn't offer the same cinematic feel that we should expect from our "other" Best Picture winner at the Globes. And although I admittedly wasn't a fan of the
Borat
sequel (give my vote to
Palm Springs
, all the way), I refuse to stand in the corner of a pre-recorded stage play. In addition, it would be the first time since
Toy Story 2
that a sequel wins this award.
Predictions: Nomadland
[Dave] and
The Trial of the Chicago 7
[Greg]
Unlike past years where the Globes found ways of shoe-horning films that seem like an odd fit into the Best Comedy/Musical category, 2021 features all of the big heavyweight contenders in the Best Drama race. Typically, I try going against the grain with a pick that's contrarian to the Oscar frontrunner, maybe shifting to something like Greg's choice of
The Chicago 7
(a strong and timely film with a real shot at winning), but I always end up getting burned. Therefore, I'm going with
Nomadland
, the film that everyone is trying to leap-frog in the race to the Oscars.