With Oscar contenders clogging up the screens at your local movie theaters trying to cashing in on their recent awards season recognition, a strong collection of 2017 titles are also arriving on DVD, Blu-Ray and streaming services.
January
boasted some quality films as well, but here's what's available in February:
#1. Three Billboards Outside Ebbing, Missouri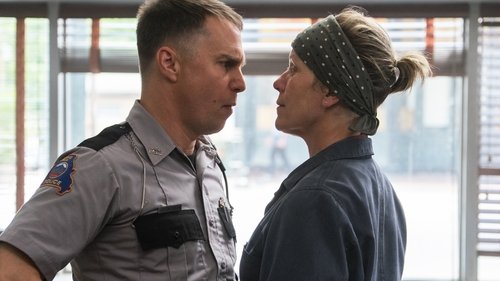 Martin McDonagh's black comedy
Three Billboards
has been a mammoth during the awards season. Oscar Nominees Frances McDormand (Best Actress) and Sam Rockwell (Best Supporting Actor) have nearly swept all of the major precursors and stand as Academy Award frontrunners in their respective categories. The film follows a grieving mother (McDormand) who generates a stir in her small southern town after purchasing a trio of billboards with ads attacking local law enforcement who haven't made an arrest in the seven months since her daughter was raped and murdered. This viable Best Picture winner raises timely issues with its subplots and offers loads of laughs and exceptional performances on its way to being one of
2017's finest films
.
(February 27th)
#2. The Florida Project
Festival darling
The Florida Project
, from the unique humanistic eye of director Sean Baker, was on the bubble for a Best Picture nomimation when it ultimately lost out to rival film
Darkest Hour
. Baker's work centers around a precocious 6 year old (Brooklynn Prince) living out of a run-down hotel with her unemployed mother on the outskirts of Orlando, Florida. With Disney World looming in the backdrop we witness the young girl's symbiotic relationship with her close friends and even the hotel owner (Willem Dafoe), as well as the dark downward spiral of her financially-strapped mother (Bria Vinaite) who's struggling to make ends meet. The film beautifully captures the freedom and innocence of youth as well as the crushing realities of adult life.
(February 20th)
#3. Coco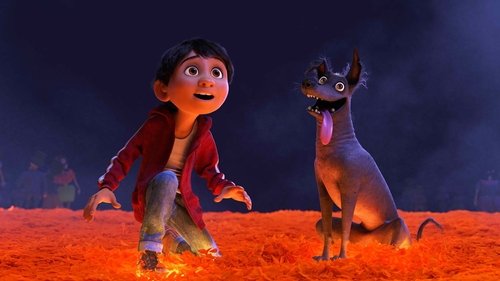 The overwhelming favorite to capture the Best Animated Feature Oscar is Lee Unkrich's'
Coco
. The film follows a young Mexican boy named Miguel (voice of Anthony Gonzalez) who's forced to keep his love of music a secret from his family. Yet, one day Miguel musters up the courage to demonstrate his musical talents to his family, but somehow ends up immersed in the "Land of the Dead" where he sets out on a quest that unlocks a deep family mystery.
Coco
's comprised of a rather predictable story, but it's also wildly imaginative and unique in its polished delivery. If you're a fan of family films such as this,
Coco
is one you won't want to to miss.
(February 27th)
Honorable Mention:
A few solid films I can vouch for arriving on DVD this month include the sentimental drama
Wonder
(Feb 13th), Rob Reiner's historical recollection of our nation's 36th president
LBJ
(Feb 6th), and Joe Wright's dialogue-heavy account of Winston Churchill's climb to power during World War II
Darkest Hour
(Feb 27th). Denzel Washington has earned another Oscar Nomination for his work in
Roman J Israel, Esq.
(Feb 13th) and the well-reviewed firefighter drama
Only the Brave
(Feb 6th) also finds a release in February.
Murder on the Orient Express
(Feb 27th) boasts an impressive cast, while I wasn't overly impressed with other new releases that I've seen like Netflix's
The Cloverfield Paradox
(Feb 4th) and comedy sequel
A Bad Moms Christmas
(Feb 6th), neither of which come close to their franchise predecessors.