While movie theaters are filling the seats with year-end blockbusters and awards season contenders, if the frigid winter weather has you craving some quality cinema from the comfort of your couch, then January has a multitude of worthwhile options. 2018's first crop of DVD and Blu-Ray releases includes a selection from my
and many other films that were amongst the best of the year. Let's take a look at what's available this month:
#1.
Last Flag Flying
Richard Linklater (
Boyhood
and
Dazed and Confused
) delivers the emotionally-shifting drama,
Last Flag Flying
, which is my first must-watch release of January. Although you'll have to wait until the end of the month, the film displays a winning balance of hysterical highs and dramatic lows that place the viewer on a roller coaster ride of emotions. Steve Carell stars as a Vietnam veteran who recruits the support of his fellow servicemen (Bryan Cranston and Laurence Fishburne) as he travels to claim the body of his recently deceased Marine son who was a causalty of the 2003 war in Iraq. Cranston shines with an energetic and outward turn that's consistent with one-liners, while Carell offers a more nuanced and polished performance in one of my
Top Ten Films of 2017
.
(January 30th)
#2. Breathe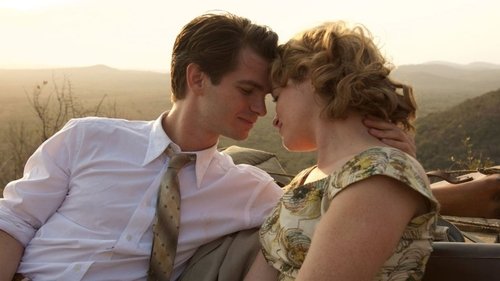 As a spotlight selection at this year's Philadelphia Film Festival, I wasn't all that eager to catch Andy Serkis' directorial debut,
Breathe
, after being turned off by its seemingly schmaltzy trailer. However, I was surprised to discover that
Breathe
does anything but drown its viewers in sentiment. Rather, the film builds a daring and illuminating lead character (played by Andrew Garfield), who finds a way to live life to the fullest following an earth-shattering diagnosis of Polio. Garfield follows up his Oscar-Nominated turn in
Hacksaw Ridge
with another superb performance, as co-star and onscreen wife Claire Foy somehow manages to stand toe-to-toe with his elevated work.
Breathe
does rely on a bit of an emotional trapping in the film's later stages, but by that point it's already fairly captured your heart.
(January 2nd)
#3. Blade Runner 2049
Another respectable, albeit flawed, film to arrive this month is Denis Villeneuve's (
Arrival
and
Sicario
) sequel,
Blade Runner 2049
. Set a trio of decades after Ridley Scott's original classic, Ryan Gosling is Officer K, a new breed of replicant Blade Runner who learns a powerful secret that could put his entire existence in to question. K seeks out the truth from former Blade Runner, Agent Deckard (Harrison Ford), who is now off-the-grid and in hiding.
Blade Runner 2049
offers stunning visual imagery, exceptional performances, and a wildly imaginative story that beautifully expands the film universe that Scott created. Villeneuve's effort runs fatally long, somewhat dampening the overall effect of its storytelling and character development, but
Blade Runner
also challenges the audience to think and feel beyond normal parameters in an unforgettable way.
(January 3rd)
#4. It
Andy Muschietti's reboot of Stephen King's
It
does not disappoint. The film bring the audience back to Derry, Maine where children keep ending up missing or dead at the hands of a shape-shifting monster named Pennywise (Bill Skarsgard) who's terrorizing the entire town's youth. There are some truly fearful moments dispersed wonderfully throughout Muschietti's impressive interpretation. He's branded a unique tone that has me eager for the film's already announced sequel which is rumored to focus on the adult portion of King's epic horror tale. There are a few weak performances from some of the film's multiple young characters, and there are also changes to the original story that are disappointing but certainly not deal-breakers, yet Muschietti's
It
remains creepy, intense and completely enganging.
(January 9th)