Oscar season is right around the corner as early contenders
(Bradley Cooper's directorial debut) headline a seizmic shift in dramatic theatrical releases. It happens every year, and before we brace ourselves for the potential heavy hitters of 2018, let's take a look back at the best films that we've been given so far this year.
#10. Like Me
As a twisted and unforeseen gem from the 2017 SXSW festival, Robert Mockler's
Like Me
finally obtained a theatrical release this past spring. Mockler uses a modern tale of social media obsession as a backdrop to his insane David Lynch-like direction that pulsates with vivid imagery, unconventional editing and countless chilling moments that will undoubtedly raise the hair on your arms. A sociopathic teen named Kiya (Addison Timlin) goes on a crime spree that she decides to broadcast on the internet for the attention she'll receive.
Like Me
morphs into a hypnotic experience that simply can't be put into words.
#9. American Animals
Bart Layton serves up his latest docu-drama,
American Animals
, in extraordinary fashion. Weaving together a brilliantly acted dramatization with the real-life participants of this unbelievable true art heist,
American Animals
stands as another spellbinding effort from the filmmaker. During the 2005 academic year at Transylvania University in Kentucky, four priviledged and bored college students devise a plan to rob the school's library of their priceless pieces of art. Evan Peters delivers an explosive performance in one the year's most captivating true stories.
#8. Upgrade
Leigh Wannell's surprising sci-fi film,
Upgrade
, caught critics and audiences by storm. This modestly-budgeted work relies on a solid revenge story and high-octane combat sequences to tell the tale of an "old soul" living in a technologically dependent future who agrees to have an artificial intelligence software called STEM implanted into his paralyzed body in order to find his wife's killers. Logan Marshall-Green headlines a cast of unknowns that help pull of this shockingly clever and original sci-fi entry.
#7. Borg vs McEnroe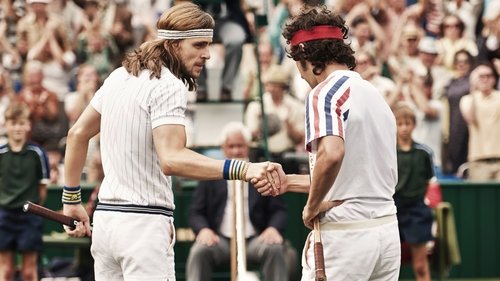 One of the finer character studies released in 2018 also happened to be a compelling sports drama as well. Janus Metz captures the obsessive essence of tennis great Bjorn Borg (Sverrir Gudnason) during the lead-up to his 1980 Wimbledon showdown with rival John McEnroe (Shia LaBeouf). Bjorn's historic chase for perfection becomes an immense inner-struggle while McEnroe's outward expression pours onto the court in every swing. The juxtaposition of their characters helps paint a beautiful portrait of physical greatness and personal expression in
Borg vs McEnroe
.
#6. Sadie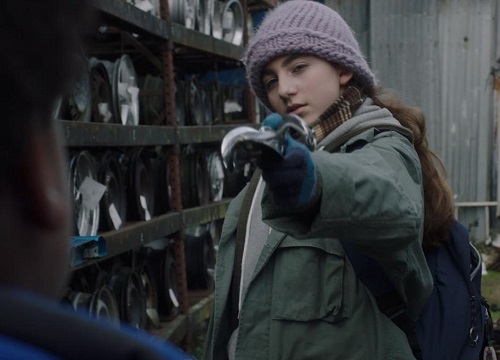 SXSW's 2018 lineup didn't disappoint, and one of the most unsuspecting and hard-hitting dramas was none other than Megan Griffiths'
Sadie
. The film follows a young teenage girl (Sophia Mitri Schloss) living in a trailer park with her mother (Melanie Lynskey), while her father continues to re-enlist and serve in the military oversees. And as the young girl's tactical mindset comes in handy when she helps her best friend avoid constant bullying, this obscure strategical gift of hers proves far more consequential when her mother begins seeing a new resident (John Gallagher Jr.) in the trailer park. Sadie serves as a disturbing character study that mounts in intensity as the film moves along.
#5. Won't You Be My Neighbor?
Children's television host Fred Rogers recognized the emergence of tv broadcasting as an opportunity to positively impact the youth in our society. And from the 1960s to the turn of the millennium, Rogers used his natural ability to connect with a younger audience and mold generations of children with his kind and loving demeanor. Yet, while Rogers struggled to combat issues with funding, as well as social topics like racism, he always kept a smile and never stopped letting his viewers know that they were loved.
Won't You be My Neighbor?
illuminates a truly remarkable man who undoubtedly made the world a better place.
#4. Hereditary
Every year there's a new horror entry that's tabbed as "the scariest movie of all-time". Often, these films ultimately end up being a huge letdown, but Ari Aster's
Hereditary
was anything but a disappointment. This finely crafted and sharply directed effort transcends the stanard horror film thanks to Aster's attention to detail and an unbelievable cast that's headlined by Toni Collette. After the passing of her mother, Annie (Collette) experiences difficulty keeping her family together as creepy occurences begin pushing them to the brink of madness.
Hereditary
is heavy on scares and compeltely full of substance thanks to carefully developed characters and a phenomenal vision from Aster.
#3. Avengers: Infinity War
One of the most impressive feats accomplished by the Marvel Cinematic Universe is its unblemished record of delivering a knockout when storylines finally come crashing together. First with
The Avengers
, then with
Civil War
, and now with their titanic offering of
Infinity War
. Thanos (Josh Brolin) is on a quest to secure all of the infinity stones in order to eliminate half of life within the galaxy and it will require a complete group effort, equipped with all of Marvel's main characters, in order to stop him from this galactic annihilation.
Infinity War
beautifully casts its central villain in a sympathetic light and poses deep philosophical moral quandaries all while entertaining the hell out of you.
#2. Thoroughbreds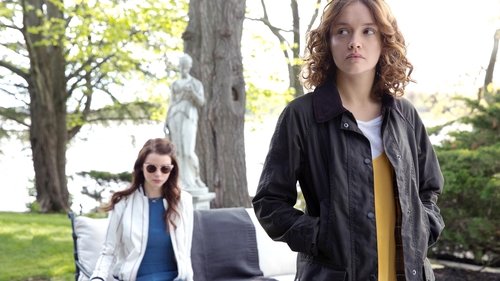 Darkly comedic, twisted in nature and captivating to the nth degree, Cory Finley's
Thoroughbreds
stands as one of 2018's finest efforts.
Split
's Anya Taylor-Joy and
Ready Player One
's Olivia Cooke star as a pair of upper-class teens living in the suburbs who spark a unique friendship and plot to kill one of the girls' annoying step father. The late Anton Yelchin shines in one of his final on screen performances and the film's rich dialogue and cunning screenplay make
Thoroughbreds
a brilliant indie title that deserves a much bigger audience than it's received.
#1. Blindspotting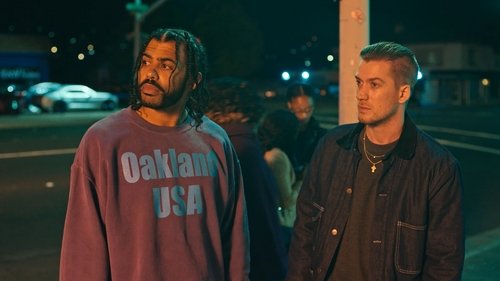 If I'm being honest, my number one spot belongs to Carlos Lopez Estrada's
Blindspotting
and it isn't even close. Co-writers Daveed Diggs and Rafael Casal tell the story of a convicted felon (Diggs) struggling to get through his final four days on probation. And while rushing to get back to his halfway house before curfew, he witnesses a police officer shoot a fleeing suspect in the back. This often hilarious and relentlessly poignant feature toys with your emotions as it navigates back and forth between stark humor and gripping tension. All throughout this roller-coaster ride of feelings you find yourself wondering which questionable decision will ultimately land this kind-hearted man back in prison.
Blindspotting
's everlasting impression brings back memories of Spike Lee's
Do The Right Thing
, as it deflects all the labels and simply places you inside the shoes of another human being. There haven't been many absolute must-watch films of 2018, but
Blindspotting
is definitely one of them.