Following 2020's unprecedented circumstances, life slowly started to shift back to a sense of normalcy this past year. Some aspects of every day living have returned to the way they were pre-pandemic, but other things will be forever changed by these events. Hollywood and the entire movie-theater experience hangs in a delicate limbo, as 2021 brought an at-home and theatrical hybrid for many new releases that have signaled difficult times for local and chain cinemas. While we wait to see what the future holds, Hollywood was eager to deliver a host of new content to the masses that felt like a sigh of relief in comparison to 2020's uneven and trimmed slate of films. As always, there were a handful of releases that I still haven't seen, things like
The Tragedy of Macbeth
,
Cyrano
and
Pig
, acclaimed works that I plan to watch in short order and will update this list if needed. Otherwise, here's a quick look at the movies I most enjoyed since the late-February Oscar submission deadline of 2021:
Honorable Mention (In Alphabetical Order): Dune
,
Inbetween Girl
,
Language Lessons
,
The Night House
,
Nightmare Alley
,
Nine Days
,
The Novice
,
Shang-Chi and the Legend of the Ten Rings
,
Spider-Man: No Way Home
and
Tick, Tick ... BOOM!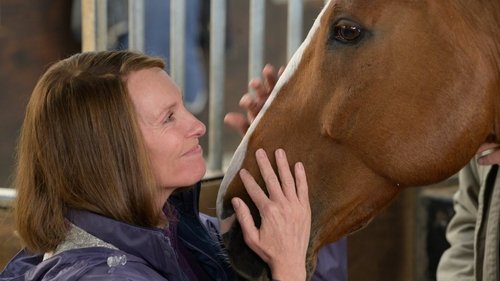 The always magnificent Toni Collette stars in Euros Lyn's sweet and charming true tale, Dream Horse. The film is set in a small Welsh town where a group of locals band together to invest what little funds they possess in a race horse named Dream Alliance despite having no experience whatsoever. What evolves is a crowd-pleasing journey filled with heart and laughter that is guaranteed to resonate with anyone who has a pulse.

Jane Campion's (The Piano) adapted work, The Power of the Dog, has been a mainstay Best Picture contender since it first screened at the Venice Film Festival back in September. Benedict Cumberbatch stars as Phil Burbank, a cattle rancher living in Montana who takes issue with his brother's new wife (Kirsten Dunst) and her effeminate son (Kodi Smit-McPhee) as they move into the family's estate. Cumberbatch's menacing performance is a true tour-de-force in this slow-burning, yet worthwhile, chess match of wits and power.
8. The Last Duel
Hollywood's obsession with box office results squashed any hopes of awards season glory for Ridley Scott's
The Last Duel
. Audiences refused to flock to the theater for this Middle Ages epic, but that doesn't take away from how effectively sleek and harrowing Scott's best film of the year (sorry
House of Gucci
) manages to be. Adam Driver and Matt Damon star as former friends and soldiers who fought side-by-side for their king, yet their increasingly tarnished relationship reaches a boiling point when one of their wives (brilliantly played by Jodie Comer) accuse the other of rape, setting off a duel to the death. The movie unveils its events through three unique perspectives that closely mirror the same societal struggles we face centuries later.

Pablo Larraín's Spencer is clearly the most polarizing entry on my Top Ten list. Critics and audiences have been bitterly divided on this examination of the late Princess Diana (played by Kristen Stewart) set during the Christmas holiday when she decided to leave her husband, Prince Charles. The film is less a biopic and more a hypothetical character study of Diana's crippling and maddening psyche as her marriage withers away. Kristen Stewart gives a career-defining turn in what's arguably the year's best acting showcase and Jonny Greenwood delivers a truly iconic score.



Who in their right mind would have the audacity to remake what may be the greatest musical ever written and an Oscar immortal with an astonishing 10 Academy Award wins? Enter America's most prolific filmmaker, Steven Spielberg, who somehow manages to craft a fresh, new perspective of West Side Story while still harboring a timeless charm. The film is beautifully shot, exceptionally choreographed and brilliantly acted on all fronts. If only the essential onscreen chemistry between Tony (Ansel Elgort) and Maria (Rachel Zegler) felt more authentic, a truly impactful blemish on the film, Spielberg's remake may have actually outdone its original source material.



I, Tonya director, Craig Gillespie, follows up his Oscar-winning film with a more commerical, but equally impressive, feat. Cruella tells the origin story behind the classic 101 Dalmations villain as Emma Stone shines brightly in her two-faced leading role. We witness the gripping transformation from Estella to Cruella as her career ambitions as a fashion designer collide with secrets from her past in a wildly entertaining fashion. Not only is Cruella one of the most entertaining and criminally overlooked films of the year, it's also one of the funniest thanks to an exceptional screenplay and perfectly executed supporting turns from Paul Walter Hauser, Joel Fry and Emma Thompson.



Sian Heder's Sundance Winner, CODA, has withstood the test of time in it's Best Picture quest thanks in large part to being one of the year's most emotionally effective family dramas. Emilia Jones stars as Ruby Rossi, a quiet and reserved high school senior who spends her days assisting her family with their fishing business and many other needs as the only hearing-abled member of the household. It's a taxing job but one that's vital as she has lived a lifetime with this burden. But when her amazing talent as a singer emerges in her chorus class at school, Ruby is torn between pursuing her dream at a prestigious music school and continuing her obligations as a translator for her parents. CODA offers a deeply personal and heartfelt punch as it explores the rooted meaning of family.



Paul Thomas Anderson (PTA) is no stranger to awards season content, but he delivers one of his finest films to date with the teenage rom-com Licorice Pizza. Newcomers Cooper Hoffman (the son of PTA-regular, the late Philip Seymour Hoffman) and Alana Haim take center stage as Gary and Alana, two star-crossed young adults who meet during the 70s in the San Fernado Valley of California. As their flirtatious friendship struggles to elevate to anything more, Gary and Alana find themselves mixed up in a multitude of crazy shenanigans that only strengthen their bond. PTA's latest is absolutely hilarious and downright adorable as it perfectly captures the unpredictable irrationality of first love. Be on the lookout for a short, albeit superb, hysterical supporting role from Bradley Cooper.



Tennis megastars Venus and Serena Williams are a household names. In King Richard, director Reinaldo Marcus Green takes the audience inside the siblings' small childhood home on the mean streets of Compton where their father, Richard Willams (played masterfully by Will Smith), makes it his mission to mold the girls into winners. This is a commercial effort first, as sharp direction and elite artistry take a backseat to a robust story of familial bond. Will Smith delivers a Oscar-destined turn as the charismatic and determined patriarch of his household full of exceptional youth that defy the odds of their rough upbringing. King Richard is jam-packed with a wonderful balance of hard-hitting drama, well-scripted humor and important life lessons.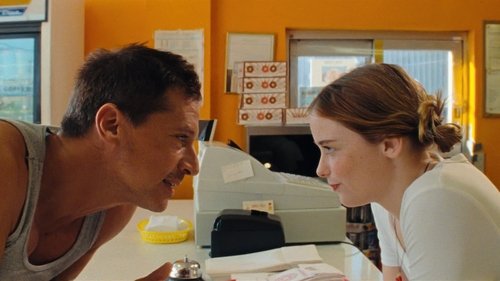 There is very little value and even less redeeming qualities behind Sean Baker's Red Rocket, but it's dirtbag cinema at its finest. Simon Rex gives the greatest male performance of the year as Mikey Saber, a forgotten porn star who returns home to a tiny Texas town where he begs his estranged wife Lexi (Bree Elrod) to help him get back on his feet. There's a dastardly charming appeal to Mikey despite his selfish and manipulative behavior that slowly reveals itself as the film progesses. It's a true testament to Simon Rex's towering onscreen work. Admittedly, though, Red Rocket will obviously turn off select audiences with its sexually exploitative content, but if you're open to a captivating and often hilarious examination of a truly selfish anti-hero, they don't get much better than Baker's latest offering.