You would think that the Oscars are officially behind us, especially now that the ceremony handed out all of its prestigious awards this past Sunday, yet the Academy Awards possess a lingering effect in what's new on DVD, Blu-Ray and for streaming this March. Stacked with Oscar winners, nominees and some of 2017s biggest box office hits, there's plenty for everyone available this month!
#1. The Shape of Water
The Best Picture Winner from this Sunday's Oscars headlines what's arriving in March. Guillermo del Toro's ambitious effort The
Shape of Water
ties together elements of drama, romance and comedy with a Cold War spy-thriller backdrop that sounds bonkers, but actually comes together remarkably well. Sally Hawkins stars as Elisa, a mute custodian for a top secret government facility whose world turns upside-down when a new "asset" arrives in the form of a sea creature. As she befriends the creature and soon learns of the government's plans to terminate it, Elisa enlists the aid of her friends (Richard Jenkins and Octavia Spencer) to help rescue "him". Guillermo del Toro's fairytale is beautifully shot, brilliantly acted and directed to perfection, allowing the oddities surrounding
The Shape of Water
to shine rather than disappoint.
(March 13th)
#2. I, Tonya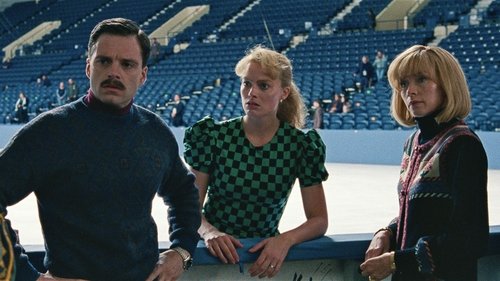 Craig Gillespie's "no holds barred" reimagining of notorious figure skater Tonya Harding's rise and fall from the spotlight delivers laugh-out-loud hilarity and pulsating energy. Told through intersecting perspectives from the most unreliable sources, we gives an in-depth look at Harding's (Margot Robbie) turbulent upbringing at the hands of her overbearing mother (Allison Janney), as well as the rocky relationship with her now ex-husband Jeff Gillooly (Sebastian Stan) which resulted in the physical assault of her biggest Olympic Figure Skating rival, Nancy Kerrigan.
I, Tonya
has zero interest in answering questions regarding the unknown truth behind the infamous "incident" that stunned the world, and instead focuses its efforts on delivering a successful uptempo and buffoonish character study of a true American anti-hero.
(March 13th)
#3. Lady Bird
Another major Oscar player arriving in March comes from Best Director Nominee Greta Gerwig.
Lady Bird
tells the familiar tale of a teen (Saoirse Ronan) searching for her personal identity, as she clashes with her outspoken mother (Laurie Metcalf) and dreams of leaving California for a college experience on the east coast. Humor, charm and heart are sewn into the fabric of this well-scripted coming-of-age story. Quick-witted dialogue becomes the trademark of this endearing character who foolishly navigates through a senior year full of exciting new risks and regrettable mistakes.
Lady Bird
doesn't necessarily break new ground in its typically-crowded genre, yet the effort still provides legitimate laughs and worthwhile characters.
(March 6th)