The Golden Globes unofficially begin Hollywood's long and enduring road to the Oscars, so that means things will begin to get interesting tonight when Ricky Gervais takes the stage to host the 77th annual ceremony. With Gervais controlling the microphone, no one in the room is safe from his ruthless, no holds barred humor and isn't that exactly how we want it? Therefore, you should sit down and strap in for a night filled with laughs, music and celebrities galore. That also means guest contributor, Greg Rouleau. and I return to offer up our expectations for how Hollywood's significant night will unfold. Here are our final predictions for 2020's Golden Globe Awards:
Smaller Categories
Best Animated Feature - Toy Story 4
[Dave and Greg]
Best Foreign Film - Parasite
[Dave and Greg]
Best Score - 1917
[Dave] and
Joker
[Greg]
Best Original Song - "I'm Gonna Love Me Again" - Rocketman
[Dave and Greg]
Best Screenplay
Predictions: Marriage Story
[Dave and Greg]
Greg and I both envision the Hollywood Foreign Press finding some way to reward Noah Baumbach's legitimate Best Picture contender,
Marriage Story
. In a modern-day
Kramer vs Kramer
, we witness a crumbling family that finds itself in the middle of a divorce and custody battle despite their deep-rooted love that once was present in their relationship. It's an honest film with a phenomenal screenplay that's worthy of the win.
Best Supporting Actress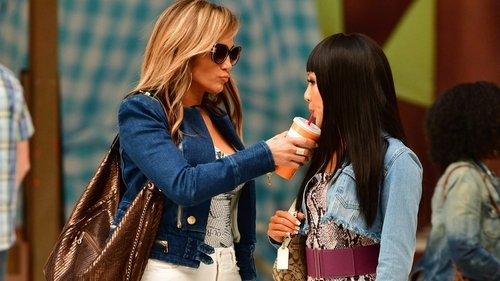 Predictions: Jennifer Lopez - Hustlers
[Dave and Greg]
It wouldn't be a Golden Globe Awards ceremony without the high profile stars, so what better way to get this party rolling than to reward a renowned performance from a megastar like Jennifer Lopez? Rival Laura Dern (Marriage Story) feels like a safer Oscar pick, but for the Globes Greg and I are sensing a J-Lo victory speech is on the horizon.
Best Supporting Actor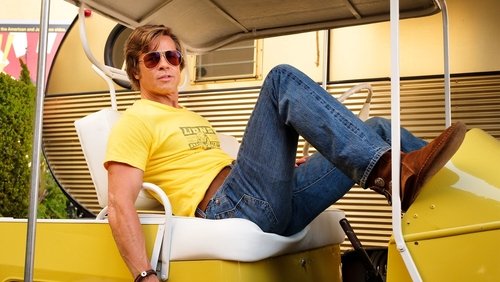 Predictions: Brad Pitt - Once Upon A Time .. In Hollywood
[Dave and Greg]
Greg and I have picks that align once again. Brad Pitt feels like a safe pick in this category despite some SERIOUS competition from mammoth performances by both
The Irishman
's Al Pacino and Joe Pesci, as well as Anthony Hopkins (
The Two Popes
) and the acting legend Tom Hanks (
A Beautiful Day in the Nighborhood
). So while I say that our Brad Pitt selection "feels safe", with a race as crowded as this it means we'll probably be wrong.
Best Actress - Comedy/Musical
Predictions: Awkwafina - The Farewell
[Dave and Greg]
This is another race that feels pretty much set in stone. Awkwafina gave a soulful performance in the critically adored drama,
The Farewell
, one that has propelled her into the Oscar discussion for Best Actress. None of the other performances hold that type of clout, making her one of our safest picks of the evening.
Best Actor - Comedy/Musical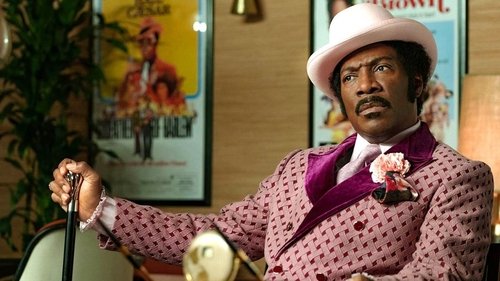 Predictions: Eddie Murphy - Dolemite Is My Name
[Dave] and
Taron Egerton
-
Rocketman
[Greg]
Finally, a category where we differ. I'm rooting for Eddie Murphy's comeback story, and he's legitimately worthy of the crown considering his transcendent work as Rudy Ray Moore, a 1970s comedian who has been coined as the "Godfather of Rap" thanks to his smooth, rhythmic and rhyming jokes. On the other end, Greg is standing in Taron Egerton's corner. He provides another fine turn but this time as piano legend Elton John as he struggles to overcome alcoholism and a large bout with loneliness.
Best Actress - Drama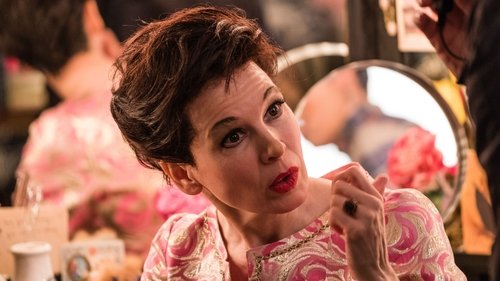 Predictions:
Renée Zellweger
- Judy
[Dave and Greg]
We were in a similar boat last year with a veteran actress (Glenn Close) feeling like a safe bet at this stage of the awards season. She went on to capture the win, only to be dethroned at the Oscars. I sense a similar fate for Zellweger, but at this point Greg and I both believe she will be crowned the victor this evening.
Best Actor - Drama
Predictions: Joaquin Phoenix - Joker
[Dave and Greg]
I personally think Adam Driver has some spoiler potential here, but it's hard to go against the most buzzed-about performance of the year with Joaquin Phoenix in
Joker
. Greg and I see this as a safer choice for Phoenix than the Oscar (assuming he'll make the final cut) because of the voting body in discussion. The Hollywood Foreign Press is more likely to navigate towards a grittier film and performance.
Best Director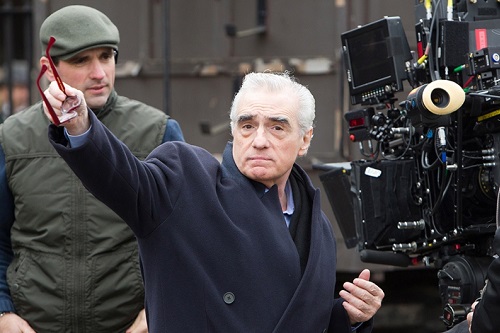 Predictions: Martin Scorsese - The Irishman
[Dave] and
Bong Joon Ho
-
Parasite
[Greg]
Momentum certainly favors Greg's pick as the adoration for
Parasite
is at an all-time high, especially following
Roma
's failed quest at Oscar immortality as the first Foreign film to capture Best Picture. A lot of prominent insiders are angling for
Parasite
and its director, Bong Joon Ho, but I can't seem to shake history's favorable view of Scorsese at the Globes. Since 2003 the filmmaker has won a trio of Best Director awards, most recently for
Hugo
and who believed he would win for that film?
The Irishman
has a much larger fanbase and I'm expecting it to catapult Scorsese to the win over a very crowded and deserving field.
Best Picture - Comedy/Musical
Predictions: Once Upon A TIme ... In Hollywood
[Dave and Greg]
Quentin Tarantino's ninth feature film appears to dwarf the competition in this race and both Greg and I would be shocked to see any other title steal the thunder from
Once Upon A TIme ... In Hollywood
. Here's another safe bet for the evening.
Best Picture - Drama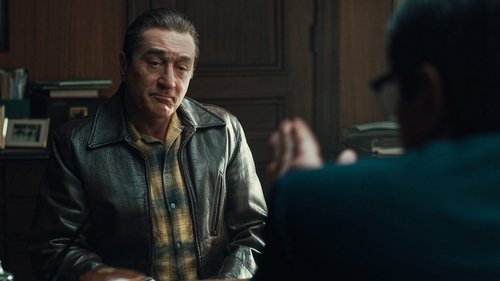 Predictions: The Irishman
[Dave and Greg]
The Globes usually have a way of setting up a heavyweight showdown prior to the Oscars and we're envisioning a battle between two legends, Martin Scorsese and Quentin Tarantino. And for that reason we're going with
The Irishman
as the Best Picture - Drama winner. But what do Greg and I really know? Watch the awards show for yourself because Oscar season has finally arrived, enjoy!