Jake Gyllenhaal has enjoyed a quietly effective acting career that some may even label as underrated thanks to only one Oscar Nomination after all of these years on the big screen. But no matter how deep your affinity for Gyllenhaal runs, it's impossible to deny the actor's versatility and commanding presence every time he graces the screen. And in recognition of Gyllenhaal's new Oscar-baity performance in the sobering drama,
Stronger
, September's Movie List of the Month highlight's the actor's finest roles.
Honorable Mention:
End of Watch
,
Love & Other Drugs
,
Prisoners
and
Source Code
#5. Donnie Darko (2001)



Gyllenhaal really began putting his talents on display in 1999's October Sky, but he eventually took things to a whole new level in Richard Kelly's boldly intricate and clever sci-fi drama Donnie Darko. After narrowly surviving a freak accident, Donnie (Gyllenhaal) begins experiencing dark visions of a man in a rabbit suit as he tries to unlock the keys to a fascinating mystery. The cult classic wins over its loyal audiences with a creepy collection of characters and many stellar performances, all of which are capped by the magnificent early-career work from Jake Gyllenhaal.
#4. Stronger (2017)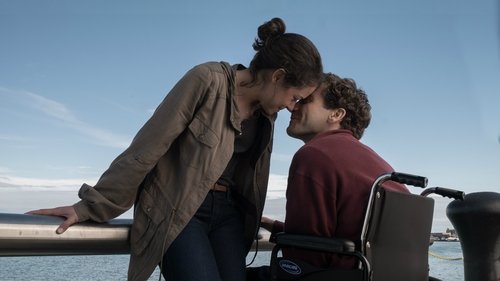 It's very new and fresh in my mind, but I was surprised by the convincing manner in which Gyllenhaal delivers his role in David Gordon Green's Stronger. Gyllenhaal stars as Jeff Bauman, an unreliable young man who runs into his on-again-off-again girlfriend at a bar. When he promises to cheer her on at the finish line of the Boston Marathon and actually comes through with his word, he falls victim to the devastating bomb blast that takes both of his legs. Normally, a heart-tugging story can be a difficult sell for me, but Gyllenhaal's earnest delivery is spot on as he effortlessly crafts a wildly sympathetic, albeit flawed, character. But even through all of Jeff's obvious faults, Gyllenhaal masterfully earns your rooting interest.
#3. Nocturnal Animals (2016)



Tom Ford's mildly polarizing story-within-a-story thriller, Nocturnal Animals, utilizes Gyllenhaal's talents in a rare dual role for the actor. Within both stories Gyllenhaal pays his usual attention to detail and offers up a pair of subtle performances that span very different tones. On one end, he's a struggling writer unable to convince his wife (Amy Adams) of his abilities due to a lack of profound inspiration. On the other hand, he's a vengeful husband who watches as his wife (Isla Fisher) and daughter are kidnapped and later found murdered. Gyllenhaal illustrates a vast range and high level of competence in two smaller, less flashy supporting roles.
#2. Brokeback Mountain (2005)



Jake Gyllenhaal finally landed in Oscar contention following a powerful supporting turn in Ang Lee's drama Brokeback Mountain. After an unlikely romance forms between a pair of Wyoming cowboys (Gyllenhaal and Heath Ledger), they struggle to keep their true feelings secret from the lives that they built at home. In a delicate story of homosexuality and prejudices, something very edgy for its time, Gyllenhaal and his onscreen counterpart, Heath Ledger, respond with towering performances that are respectful of their material and complex in beauty. While Gyllenhaal's clearly out-shined by Ledger's more prominent role, both offer unforgettable work that will forever stand the test of time.
#1. Nightcrawler (2014)



Sadly, the Academy Awards missed greatly when it turned its back on Jake Gyllenhaal's finest performance to date in Dan Gilroy's Nightcrawler. The film tells the skin-crawling tale of a sociopath (Gyllenhaal) who finds his life calling as a freelance videographer of freshly-bloodied crime scenes. There's no shortage of fantastic onscreen work from the likes of the late Bill Paxton, Rene Russo, and The Night Of's Riz Ahmed. However, it's Jake Gyllenhaal's film and he refuses to waste a moment of face-time with an eerily captivating turn. His works really takes you into the demented psyche of a crazed-lunatic and it's truly a shame that this apex of Gyllenhaal's career was regrettably ignored by Hollywood's biggest awards show. Thankfully, he'll have plenty of future opportunities to set the record straight.