The 2019 SXSW festival kicks off in approximately four days and I'm as eager as ever to navigate to Austin, Texas for what's guaranteed to be another year of stellar world premieres. This year's slate seems very deep, cluddered with intriguing premises and impressive writers, directors and acting talent that unfortunately means I won't be able to watch everything I'd like to see. However, there's no chance that I'll miss these exciting titles below that will reach theaters during the 2019 cinematic year:
#5. Booksmart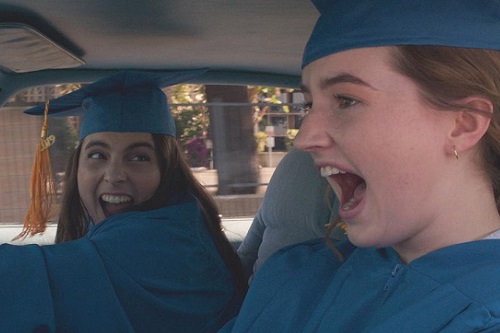 Kaitlyn Dever has long been an overlooked and talented favorite of mine. Best known for her co-starring role on the sitcom
Last Man Standing
, two of my favorite performances come from smaller indie films that I highly recommend,
Short Term 12
and
Laggies
. However, in this directorial debut from Olivia Wilde, Dever stars alongside Beanie Feldstein (
Lady Bird
and
Neighbors 2
) as a pair of overachievers in the classroom who realize the day before graduation that they should have spent more time having fun and less time on their studies. The friends decide to try and cram four years of fun into one single night.
Booksmart
receives a theatrical release on May 24th.
#4. The Highwaymen
Netflix came awfully close to capturing the streaming service's first Best Picture win with
Roma
as it sets out to change the landscape of film. One of Netflix's big early year releases,
The Highwaymen
, will debut at SXSW and drop on the streaming service for your viewing pleasure on March 29th. The film follows a pair of lawmen (Kevin Costner and Woody Harrelson) dead-set on capturing the notorious couple, Bonnie and Clyde, in this never before told story. But all if you have to say is "Woody Harrelson" and I'm all in!
#3. Little Monsters
Every year SXSW selects a few Sundance films to add to their impressive slate of world premieres.
Blindspotting
was one of 2018's most notable inclusions and this year I'm very excited to catch Abe Forsythe's adored Sundance horror comedy,
Little Monsters
. Academy Award Winner Lupita Nyong'o (who stars in another movie that makes this list) headlines the uproarious tale of a teacher, washed up musician and a kids show personality who must team up to protect a class of young children from a zombie outbreak.
Little Monsters
is yet to announce an official release date.
#2. Long Shot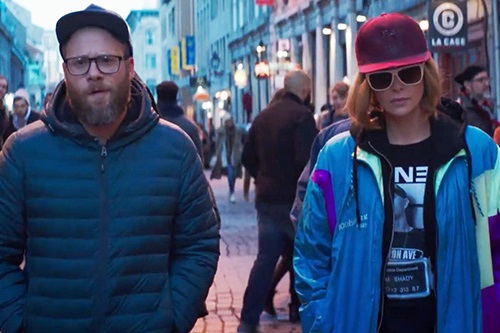 Anyone who's been following me over the years knows about my outpouring of adoration for Jonathan Levine's impressive film
50/50
. Yet, while Levine has found up-and-down success since then with films like zombie comedy
Warm Bodies
, Christmas comedy
The Night Before
, and Amy Schumer's recent flop
Snatched
, he re-teams with funnyman Seth Rogen and the wildly talented Charlize Theron in the political rom-com
Long Shot
. Theron stars as female politician prepping for a Presidential run, yet things get complicated when she runs into an old buddy from high school (Rogen) who she brings on board to write for her campaign, but they start to develop feelings for one another. Iexpect loads of laughs and a whole lot more from this May 3rd release.
#1. Us
Finally, SXSW is preparing to open up its festival this Friday evening in a BIG way with Jordan Peele's highly anticipated return,
Us
. The
Get Out
filmmaker is following up his Best Picture Nominee and Best Original Screenplay Winner with this bizarre tale of an African American family visiting their vacation home in California only to discover a set of dopplegangers (who look and think exactly like they do) breaking into their home and terrorizing the Wilson family. Having watched the trailer about a zillion times and knowing that Peele will be anything but predictable with his story, I have a couple of theories of my own regarding the film that I can't wait to validate (or scrap).
Us
hits theaters everywhere on March 22nd.