The calendar has turned once again and an impromptu trip to the Big Apple helped close out my 2017 cinematic year. While the recognition for this year's slate of films is far from over, especially with the Academy Awards taking place in early March, now feels like the perfect time to reflect on my last 12 months of movie watching that included over 100 new films. Personally, I found 2017's crop of releases to be a bit underwhelming. It wasn't a very "top-heavy" year, evident by my highest letter grade given being an A-, yet 2017 did offer a diverse and ecclectic range of titles that are well-worthy of a watch. Whether you're a fan of superhero flicks (
), there are quality choices suitable for any taste.
There were many films in competition for this tenth and final spot on the list. However, I choose in favor of my favorite director, Danny Boyle, and his decades-long sequel,
T2 Trainspotting
. As a fan of the 1996 original, Boyle and screenwriter John Hodge return to their iconic characters without missing a beat. 20 years after Mark Renton (Ewan McGregor) cheats his closest friends out of a lucrative drug-dealing payday in order to leave Edinbugh and get clean from his heroin addiction, he returns to make things right. And while some of his old buddies fully embrace his reemergence, others aren't so eager to reconnect.
T2
offers a wonderful new collection of well-scripted jokes and a delightful return to these quirky characters who gave us a cult classic back in 1996.
#9. Stronger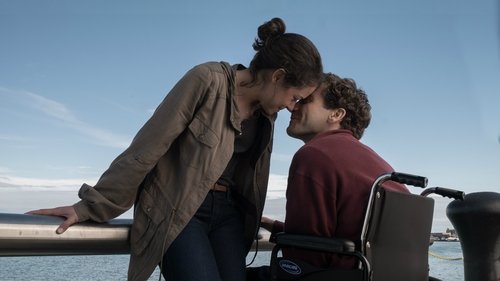 David Gordon Green's heart-breaking character study of Jeff Bauman (Gyllenhaal), a local victim of the 2013 Boston Marathon bombing who struggles to find the necessary strength following the devastating loss of his legs. The film could have demanded cheap sentiment, but instead relies on towering performances from Jake Gyllenhaal and his onscreen girlfriend, played magnificently by Tatiana Maslany, to bring this sad and courageous true story to life.
Stronger
is a deeply personal and powerful film that's worthy of far more recognition than its received.
#8. Lady Bird
While my adoration for Greta Gerwig's directorial debut is a far cry from the "Best Picture" label that numerous critics have thrown its way, I still found
Lady Bird
to be a remarkably endearing teen dramedy. Catapulted by the wonderful onscreen efforts of Saoirse Ronan and Laurie Metcalf, Gerwig's film tells the story of an snarky and independent high school senior (Ronan) who dreams of traveling to the east coast for college, despite her mother's (Metcalf) desire for her to stay local. The obvious chemistry between Ronan and Metcalf is superb and has both of these women in the thick of the Oscar hunt.
#7. Last Flag Flying
Richard Linklater delivers a somber, yet poignant, tale of a Vietnam veteran (Steve Carell) who enlists the emotional support of his fellow servicemen (Bryan Cranston and Laurence Fishburne) as he travels to claim the body of his Marine son who was killed during the Iraq war.
Last Flag Flying
relies on a delicate balance of hysterical humor from Cranston, and a quiet warmth from Carell in order to successful touch on deeper themes of grief and patriorism.
Last Flag Flying
has mysteriously vanished from the awards season, which is an absolute unjust conclusion to this powerful and pleasing film's theatrical run.
#6. Dunkirk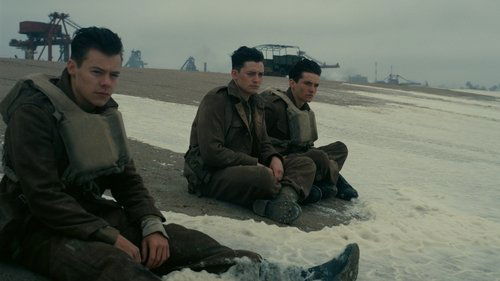 It's truly amazing how certain filmmakers have the ability to transcend conventional storytelling in order to deliver a visual masterpiece. And Christopher Nolan does exactly that with his World War II epic
Dunkirk
. It's a fair criticism to harp on the film's failure to appropriately develop any of its characters, but the truth still remains that
Dunkirk
is one of the year's most intense cinematic experiences. Nolan's keen direction and visual storytelling is phenomenal, but it still doesn't compare to the film's true all-star, composer Hans Zimmer, who provides a world-class score.
#5. I, Tonya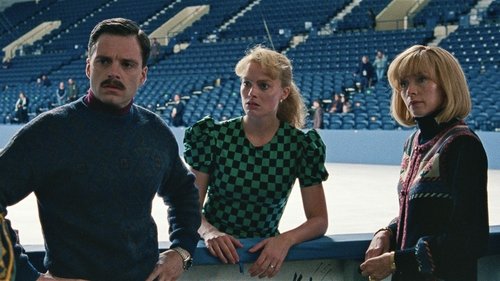 I was completely caught off-guard by Craig Gillespie's riotous examination of notorious figure skater Tonya Harding (Margot Robbie). Told through the various perspectives of countless unreliable sources, this comedic farce throws away any hopes of trying to spark a revelation about the "incident" surrounding Harding and fellow competitor, Nancy Kerrigan. Instead,
I, Tonya
devotes its platform to telling a wildly embellished and hilariously vulgar interpretation of the events. Robbie and co-star Allison Janney (who plays Harding's unloving mother) gives Oscar-caliber performances that should keep the film relevant throughout the awards season.
#4. The Big Sick
Kumail Nanjiani writes and stars in the year's most heartfelt comedy. Where
The Big Sick
succeeds most is in its ability to provide legitimate humor throughout a genuinely dramatic journey of self expression. There's no shortage of laughs in this earnest tale of a struggling Pakistani stand-up comic (Nanjiani) who secretly falls in love with a white woman (Zoe Kazan) while his parents try desperately to arrange a marriage for him with a Muslim woman of their approval. This laugh-out-loud tale of a modern-day forbidden love story truly hits the mark on all levels.
#3. Get Out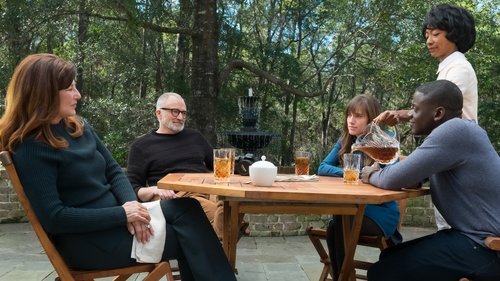 From the unconventional and creative mind of writer/director Jordan Peele comes one of the year's most taut and compelling screenplays. Daniel Kaluuya stars as a lonely, mid 20s African American who travels to his Caucasian girlfriend's rural estate to meet her parents for the first time. Yet, what begins as a bunch of peculiar exchanges, eventually turns into something completely unpredictable. Rarely does a horror film (although it's a rather timid one) immerse itself in the controversial politicized topic such as
Get Out
, and we should all be grateful that it does.
#2. Three Billboards Outside Ebbing, Missouri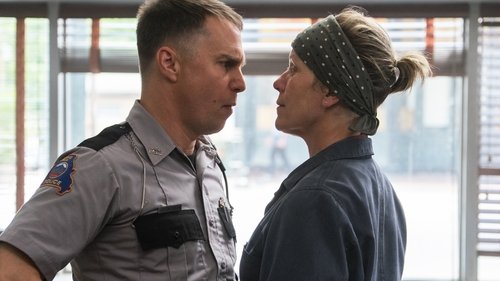 Martin McDonagh (
In Bruges
and
Seven Psychopaths
) delivers a timely dark comedy that culminates as one of the year's finest offerings. Set in the rural south where a heartbroken mother (Frances McDormand) hasn't heard from local law enforcement in several months regarding the rape and murder of her daughter, she responds by purchasing a trio of billboards intended to shine a light on their utter incompetence. With a polarizing conclusion that will assuredly irk a portion of its viewers, although I found satisfaction in the ending,
Three Billboards
possesses a collection of all-star performances that guides the audience through an insanely fun journey.
#1. The Shape of Water
Guillermo del Toro's beautifully-filmed conquest bridges science fiction, history and romance in this year's most exceptional title. Sally Hawkins is simply masterful as a mute loner whose life changes forever when she encounters a strange and enchanting creature at the top-secret government facility where she works.
The Shape of Water
tackles some fairly reminiscent ideas in a completely original manner, and allows for its brilliant ensemble to bring del Toro's wildly imaginative tale to life. Lovely and hypnotic,
The Shape of Water
steals your heart with an unconventional love story that captures an array of emotions.