Another year is in the books and 2019 had plenty to offer in terms of quality filmmaking. Everything from a terrific blockbuster season which included Marvel's culminating film,
, 2019 served up an assortment of scumptous titles sure to satisfy all types of audiences. 2020 has a high bar to eclipse, so let's take a look back and recall the best films from this past calendar year.
10. Knives Out
Rian Johnson follows up his polarizing
Star Wars
entry,
The Last Jedi
, with the clever and unpredictable whodunit film,
Knives Out
. When the acclaimed murder-mystery author, Harlan Thrombey (Christopher Plummer), is found dead the morning after his 85
th
birthday party, eccentric Detective Benoit Blanc (Daniel Craig) begins to question if this apparent suicide is actually murder.
Knives Out
boasts a fantastic ensemble filled with sketchy characters and a terrific script that turns the traditional mystery on its side and provides a bold and fresh take on this classic genre. Johnson's latest effort is as funny and entertaining as it is original, a huge rebound for this talented writer/director.
9. Avengers: Endgame
Marvel's epic saga that began in 2008 comes to a dramatic close in
Endgame
, a box office smash and massively-adored film that certainly needs no introduction. At their core, movies are primarily meant to do two things; entertain and stir up emotions.
Endgame
does both with a superb script that uses a time travel storyline to take the audience on a nostalgic journey back to signature moments in the MCU's history, all while tying a beautiful bow on the first wave of Marvel's Avengers. Key characters all had their swan songs properly handled and
Endgame
can be summed up easily using the following two words; completely satisfying! Kudos to Marvel for creating something epic and unprecedented, even if some of the industry's most respected voices (aka Martin Scorsese) fail to recognize the brilliant artistry behind the MCU.
8. Ford v Ferrari
If there's a problem with James Mangold's full throttle historical drama,
Ford v Ferrari
, it's that the film feels too formulaic and safe, as if it were purposely sculpted to be an Oscar contender. But still, inside all of that artificial exterior rests a gripping story and interesting characters that make this awards season contender a worthy competitor. The film follows car designer, Carroll Shelby (Matt Damon), who becomes summoned by the people at Ford to help make and build a car fast enough to beat Ferrari at the 24 Hours of Le Mans in 1966.
Ford v Ferrari
unexpectedly morphs into an anti-establishment drama thanks to Shelby's unwavering faith in Ken Miles (Christian Bale), an intolerable but fearless driver, being the only man capable of winning the race for Ford. This "Shelby and Miles vs the world" angle really resonates and helps place the film among 2019's finest offerings.
7. Peanut Butter Falcon
There is so much heart and soul poured into Tyler Nilson and Michael Schwartz's SXSW hit,
Peanut Butter Falcon
, that it becomes impossible not to enjoy the film. Zak is a twenty-something man with down syndrome who dreams of being a professional wrestler and is being held against his will at a state-run retirement home. After Zak breaks out of the facility, he crosses paths with Tyler (Shia LaBeouf), an on-the-run local, and the two men embark on a Mark Twain-esque journey to a wrestling camp in North Carolina. This buddy comedy goes far beyond its laughs by telling a truly human story that's both poignant and endearing.
Peanut Butter Falcon
is such a beautifully told story of misfit individuals who finally discover a makeshift family of their own, you don't wat to miss this one!
6. Marriage Story
Sometimes catching a movie at a film festival can be to its detriment. I watched Noah Baumbach's
Marriage Story
as my third film of the day, and at an hour that's well past my bedtime. Consequently, I felt every minute of the film's two-and-a-quarter-hour runtime pile on as my eyes heavied. However, when the film finally launched on NetFlix, a second viewing with a clearer mind opened my eyes to how special of a film
Marriage Story
truly is. We're thrusted into the middle of a deteriorated marriage where Nicole (Scarlett Johansson), an aspiring young actress, fell in love with Charlie (Adam Driver), an up-and-coming stage director, only to discover that their marital structure wasn't in the best interest of both of them. Noah Baumbach has no issues marinating in the ugliness and pettiness of divorce and custody battles where lead stars Johansson and Driver put on a heartbreaking display and provide the type of performances that will be studied in acting classes for generations.
5. The Two Popes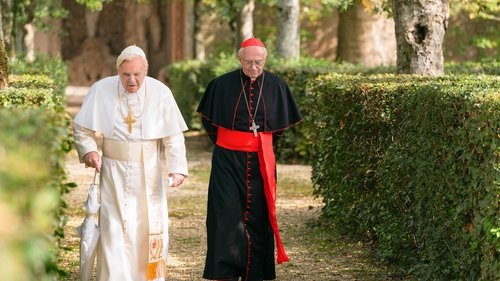 Much has been made about NetFlix's two big Oscar contenders, Martin Scorsese's
The Irishman
and Noah Baumbach's
Marriage Story
, but I'll go out on a limb and argue that the streaming service's most recent release,
The Two Popes
, is actually the best of the bunch. Fernando Meirelles' comedic fictional meeting between Pope Benedict (Anthony Hopkins) and then-Cardinal Bergoglio (Jonathan Pryce), the current Popes Francis, is a true showcase for these two veteran actors. They put on an absolute display courtesy of Anthony McCarten's brilliant screenplay, one that's heavy in dialogue and substance all while keeping a comedic energy alive and well. It's sad to know that the whole film is essentially fabricated, but it's a wonderful way of pretending how history could have (and perhaps should have) happened.
4. Once Upon a Time ... in Hollywood
Quentin Tarantino continues his dominance with another example of robust characters, smooth dialogue and handfuls of iconic moments.
Once Upon a Time
travels back to 1969 Los Angeles, where washed-up TV actor, Rick Dalton (Leonardo DiCaprio), and his stunt double, Cliff Booth (Brad Pitt), find themselves on the outside looking in at an industry they can hardly recognize. Thankfully, their neighbors are rising stars Roman Polanski and Sharon Tate (Margot Robbie), so perhaps fate could intervene on behalf of Rick's fading career. But as we all know, the Manson Family Cult has different plans in mind for that fateful August night.
Once Upon a Time
comes with a few sporadic lulls, but there's still enough strong acting, sharp direction and witty dialogue to carry you through the tough times and all the way to Tarantino's latest unforgettable, must-see conclusion.
3. Midsommar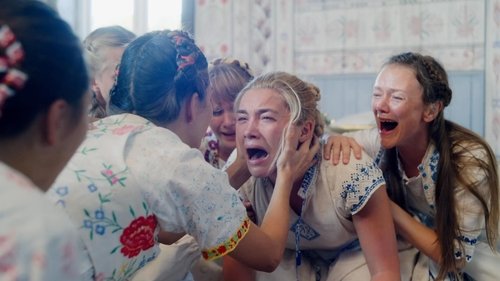 Ari Aster amazed me with last year's
Hereditary
and blew my mind even more with his latest masterpiece,
Midsommar
. The film follows a group of friends who travel to Sweden with a foreign classmate who wants them all to experience his community's annual Midsommar festivities. But what begins as a silly and harmless event, slowly transforms into a hellish nightmare for these outsiders. Florence Pugh's character drives the entire film and her tale of sweet seduction is masterfully captured by Aster.
Midsommar
is without a doubt a polarizing film, and one I wouldn't recommend to everyone. The film runs long and with a simmering pace, but the detail and artistry behind every frame is truly magnificent and why I'm completely enamored by this young and promising filmmaker with a unique voice.
2. Joker
In the lead-up to its early October release, I just kept trying to temper my expectations for Todd Phillips'
Joker
. Then word spread of an eight-minute standing ovation following its world premiere, and headlines about the film's violent and disturbing examination of mental illness turned
Joker
into 2019's biggest cinematic spectacle. But through all of the hype and debate, Todd Phillips delivers a phenomenal piece of filmmaking. Everything begins and ends with Joaquin Phoenix's hypnotic interpretation of the title character. Yet, even beyond his Oscar-bound performance,
Joker
boasts a meticulous script, stunning cinematography, and a perfectly constructed score from composer Hildur Guðnadóttir. Full disclosure, there's some ambiguity looming over the film, and I've convinced myself that I'm better off enjoying the experience rather than over-analyzing every frame. Just sit back and enjoy this dark and gritty spiral into madness as we experience the birth of an iconic movie villain.
1. Jojo Rabbit
It's surprising to look back and recognize how many strong films were released in 2019, but none had the same impact on me as Taika Waititi's
Jojo Rabbit
. There's a large faction of people who will simply refuse to watch the film because it pokes fun at the ridiculous nature of fanaticism with a backdrop set in Nazi Germany during the closing stages of World War II. Jojo Betzler (Roman Griffin Davis) is a 10-year-old boy who dreams of being a great Nazi soldier and his most trusted companion is his imaginary friend, Adolph Hitler (played by Waititi). Jojo thinks he has a pretty good understanding of the world until the day he discovers that his mother (Scarlett Johansson) is harboring a Jewish teenager named Elsa (Thomasin McKenzie) and things begin to get a lot more complicated. There's a beautiful story nestled inside of this relatively short (about an hour and 45 minutes) and briskly-paced dramatic satire. The two young actors, David and McKenzie, stand toe-to-toe with the likes of Academy Award Winner, Sam Rockwell, and the always great Scarlett Johansson.
Jojo Rabbit
is hilarious, heartbreaking and hopeful, and just about everything you could ever want in a movie.