2018's year in film felt longer than most. Perhaps it's because December felt so uneventful in comparison to other years. Either way 2018 still offered plenty of worthwhile viewing options, twenty of which are highlighted in my annual Top Ten and honorable mention selections below. So without further adieu, here are my favorite films from the past cinematic year:
#10. Vice
Adam McKay's no-holds-barred political satire,
Vice
, is clearly the most polarizing film of the year. With a relentlessly negative examination of Vice President Dick Cheyney's (Christian Bale) ruthless and cutthroat climb to power,
Vice
pulls no punches. This dark tongue-in-cheek comedy goes completely over-the-top, filled with both comedic hits and misses, as it connects the dots between Haliburton's record profits during the second Iraqi war, Cheyney's misleading of the American people about Weapons of Mass Destruction, our country's use of torturous "enhanced interogation techniques", as well as the all-powerful "Unitary Executive Theory" that argues a President's actions cannot be illegal. And if All this sounds nauseating to you, just remember that Adam McKay is the same mastermind that made subprime mortgages a bloody good time in
The Big Short
. No matter where you lean politically, and remembering that
Vice
is a movie that must be taken with a grain of salt, it's also one of the most captivating films of the year.
#9. Leave No Trace
Debra Granik got the attention of Hollywood with her dark 2010 indie drama,
Winter's Bone
. The film went on to earn four Oscar Nominations (including Best Picture) and introduced the world to a young star-in-the-making, Jennifer Lawrence. Eight years later Granik gives us another phenomenal unknown talent, Thomasin McKenzie, in
Leave No Trace
. Ben Foster and McKenzie star as a father and daughter living off-the-grid deep in the Oregon wilderness whose peaceful and ideal existence becomes disrupted when someone discovers them out there. Granik once again delivers a stunning example of indie filmmaking where big budgets and gaudy effects become unnecessary thanks to authentic characters and a truly compelling story.
#8. Thoroughbreds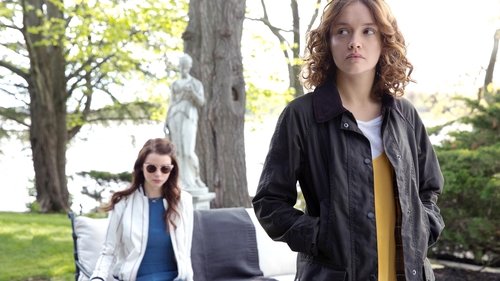 I fell in love with Olivia Cooke's remarkable acting talents the moment I saw
Me and Earl and the Dying Girl
in 2015. She hasn't let me down since, but Cooke's work reaches new heights alongside her co-star Anya Taylor-Joy (
Split
) in the darkly comedic crime drama,
Thoroughbreds
. Cook and Taylor-Joy star as former childhood friends who reconnect in their teens while living in upper class Connecticut. But when the two girls devise a detailed plan to murder an annoying step-dad, their true inner colors appear and we begin to see them for who they really are.
Thoroughbreds
is a surprising treat with its devious plot, fascinating characters and compelling fast-paced dialogue. But how it all unravels, that's the real treat of the film!
#7. Hereditary
This year's SXSW lineup was fantastic and right near the top of the list you'll find Ari Aster's unsettling and creepy horror masterpiece,
Hereditary
. The film offers an unforeseen "bang" early on and refuses to take the pedal off the throttle from that point forward. Annie (Toni Collette) is a married mother of two whose sanity slowly starts to unravel as she unlocks an insidious family secret following the death of her own mother. Collette is nothing short of terrific and she even earned some legitimate Oscar buzz, which is rare for a horror performance. Needless to say, she is absolutely deserving of the high praises and I can assure you that
Hereditary
is an uncomfortable watch late at night with all the lights turned off.
#6. Avengers: Infinity War
Rarely does a superhero film make it onto my annual "Top Ten" list, but Joe and Anthony Russo's
Infinity War
is far from your standard summer blockbuster. The ever-expanding Marvel Cinematic Universe come together in this "part one" film which finds The Avengers and other superhero-allies working in tandem to prevent Thanos (Josh Brolin) from acquiring all six Infinity Stones and annihilating half of the galaxy's population. What
Infinity War
does so well is it humanizes the villain and rationalizes his motive to create a moral dilemma unlike anything the film genre has ever seen.
#5. Can You Ever Forgive Me?
Prior to viewing the film, much had been made about Melissa McCarthy's wonderful turn as biographer Lee Israel, who struggles financially after a successful career as a bestselling writer. Desperate to start making some money again, Lee begins researching a new subject for a biography and comes across a personalized letter from the author. She decides to sell it off to a collector and discovers it would be worth a whole lot more if its contents were more interesting. This sets off a reckless string of forgeries that begin to catch the eye of the authorities.
Can You Ever Forgive Me?
stands a surprisingly heartfelt dramedy that forces you to sympathize with characters who you know are completely in the wrong.
#4. The Favourite
Filmmaker Yorgos Lanthimos has long been described as one of the most unique visionaries alive. The director's odd, yet captivating, stories always come to life through an unparalleled lens, and the trend continues with his first real Oscar contender,
The Favourite
. Set in the early 1700s, Queen Anne (Olivia Colman) rules over England with the aid of her loyal confidant Sarah (Rachel Weisz). But when Sarah's downtrodden, albeit charismatic, cousin Abigail (Emma Stone) arrives in search of employment, she quickly latches onto the Queen and immediately threatens Sarah's influence as the two women rival over their majesty's favor. Lanthimos takes his career to a whole new level with this hypnotic tale that checks all of the appropriate Oscar boxes.
#3. A Star Is Born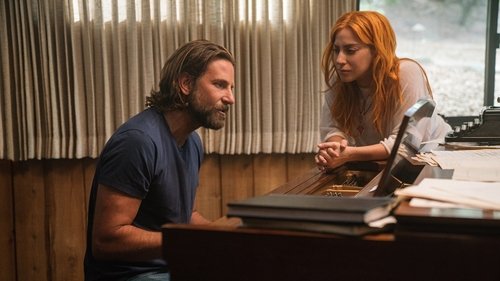 Bradley Cooper's directorial debut is certainly a strong one as many still like its Best Picture chances. And by now I'm sure you've heard plenty of chatter regarding
A Star Is Born
and all I can say is, the movie doesn't disappoint. Cooper stars as fading rock star Jackson Maine who unexpectedly discovers the gifted voice of Ally (Lady Gaga) and instantly falls head over heels for her. But as Ally's singing career begins to blossom against the juxtaposition of Jackson's plunging popularity, their love faces the ultimate test.
A Star Is Born
is carried on the shoulders of sensational performances and Cooper's sharp direction, all of which are destined for a successful awards season run.
#2. Blindspotting
Carlos Lopez Estrada's compelling Sundance Film Festival Opening Night selection,
Blindspotting
, catapulted to the top of my yearly list and held firm for quite some time. This wildly original examination of human perception is set against the backdrop of a modern-day Oakland undergoing mass gentrification. It's here we're introduced to Collin (Daveed Diggs), a felon with three days left on probation, who experiences deep introspection when he witnesses a cop kill a fleeing black man one night. Trust me when I say you've never witnessed anything quite like
Blindspotting
. The film straddles the line between hilarious comedy and intense drama, reminiscent of Spike Lee's
Do The Right Thing
, and its deep-rooted message is something we all could learn from. So check out one of 2018's most overlooked and impressive efforts.
#1. Green Book
Peter Farrelly takes his natural knack for comedy and splices it with a Civil Rights Era backdrop to deliver 2018's clear-cut number one film. Tony Lip (Viggo Mortensen) is a bouncer from Brooklyn who takes on a well-paying job as both the driver and muscle for a world class pianist (Mahershala Ali) touring the deep south in the early 1960s. Despite
Green Book
's unoriginal premise, the film truly stands out thanks to a pair of superbly acted leads that make this a bromance comedy first, and a worthwhile drama as a distant second. This remarkable true story of lifelong friendship in a time and place where you'd least expect it helps
Green Book
stand out as the year's most amusing and inspiring film.